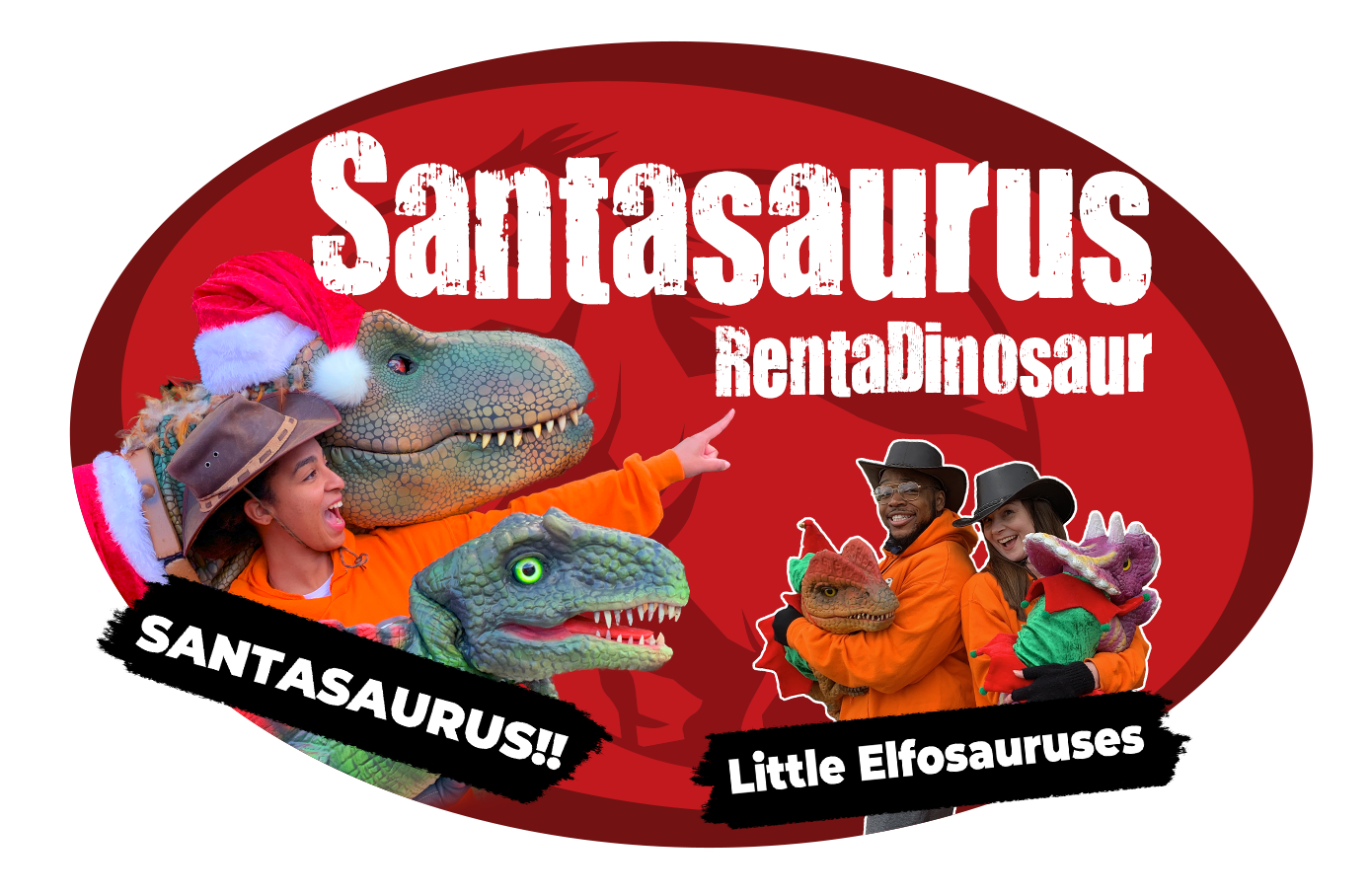 It was that time of the year when the stars sparkled, trees trembled, and the woodlands whooped with excitement as the Santasaurus would be coming soon!
Have a Roaring Christmas: Unearth Holiday Magic with Santasaurus!
Celebrate the holiday season in a uniquely prehistoric way with our Santasaurus experience! Our dinosaurs and dino wranglers swap their usual attire for festive outfits, bringing together the best of both worlds – Christmas cheer and palaeontological education.
Running from November through December, The Santasaurus is not your usual Christmas event!
Start the festive season with a ROAR: Santasaurus turns on the Christmas lights!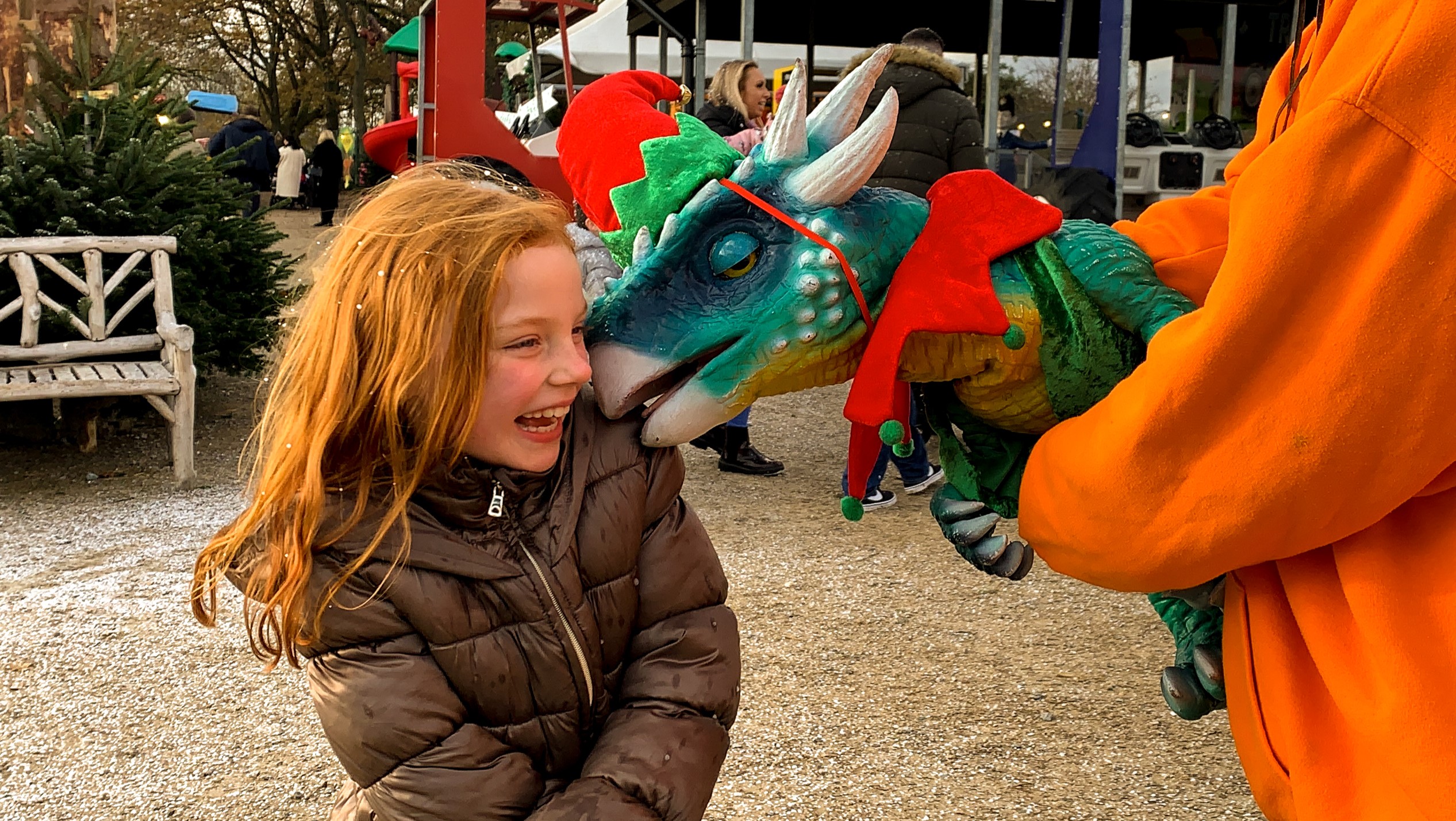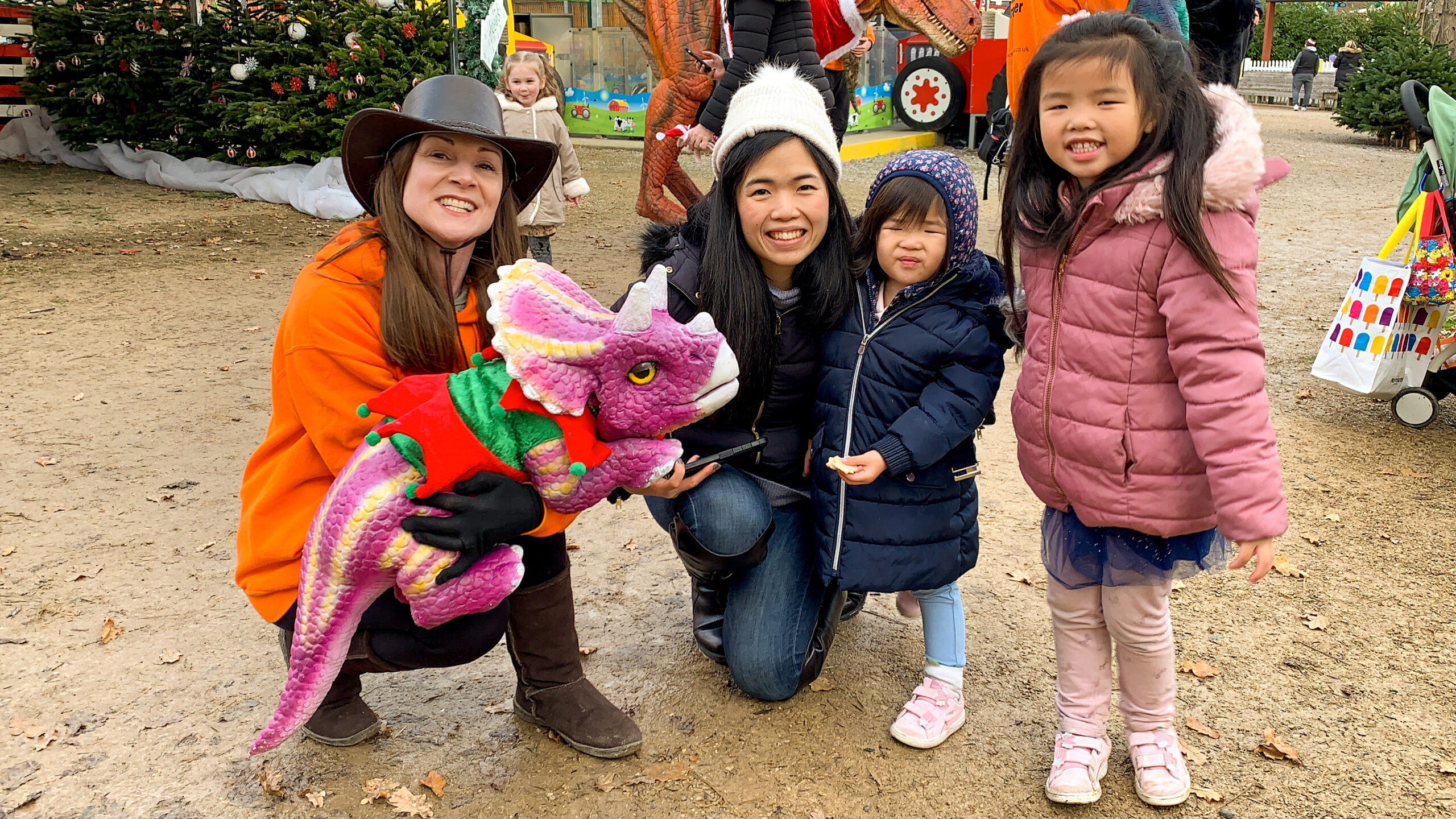 Jingle All The Way to the Jurassic
Designed for families, The Santasaurus injects an unconventional twist into the festive season that both kids and parents will love. Our walkabouts are brimming with Christmas spirit. Don't miss the chance to grab a photo with a dinosaur and whisper your Christmas wish into their ear!
But that's not all! We bring the magic of storytelling to life with our special Santasaurus show. Join the adventure to help our baby dinosaurs find The Santasaurus! An engaging narrative combining fun, adventure, a dash of education,  and some singing and dancing too!
An unforgettable Christmas experience for all!
Get ready for a dinosaur-filled Christmas extravaganza unlike any other! Unwrap the prehistoric mystery and join the jolly fun with The Santasaurus this holiday season.
Check out The Spookysaurus seasonal event perfect for Halloween or bonfire night events!