Bringing the prehistoric world to life, providing top quality dinosaur entertainment since 2015.
At RentaDinosaur, our story began with the passion and dedication of our founders, Chris and Anna. Chris initially started the company with Dexter, the adorable T.rex. Anna, who would occasionally help out, soon realized the potential of creating unforgettable dinosaur experiences. When she decided to join the company full-time, she invested in acquiring our first BIG Dino, Tiny the Triceratops. This marked the beginning of a new era for RentaDinosaur.
With the addition of Tiny, RentaDinosaur began to attract significant bookings, including high-profile events at London Zoo and American Speed Hatch. These successful events not only helped to establish our company as a leading provider of dinosaur experiences but also fueled our growth, allowing us to expand our collection of dinosaurs and reach even more dinosaur enthusiasts.
Over the years, we have expanded our collection, now boasting 3 large dinosaurs, two T.rex', a variety of riding dinosaurs, over-the-shoulder dinosaurs, and a charming assortment of baby dinos. Our evolution has not only been marked by an increased number of dinosaurs but also through new ventures and collaborations.
One of our recent achievements is our collaboration with Jurassica Theatre on the stunning musical production, "Jurassica Spectacular," at the Churchill Theatre. This partnership showcases our commitment to innovation, creativity, and our continued pursuit of creating unforgettable dinosaur experiences for all. Our love for dinosaurs drives us to constantly push boundaries and create memorable experiences for everyone to enjoy.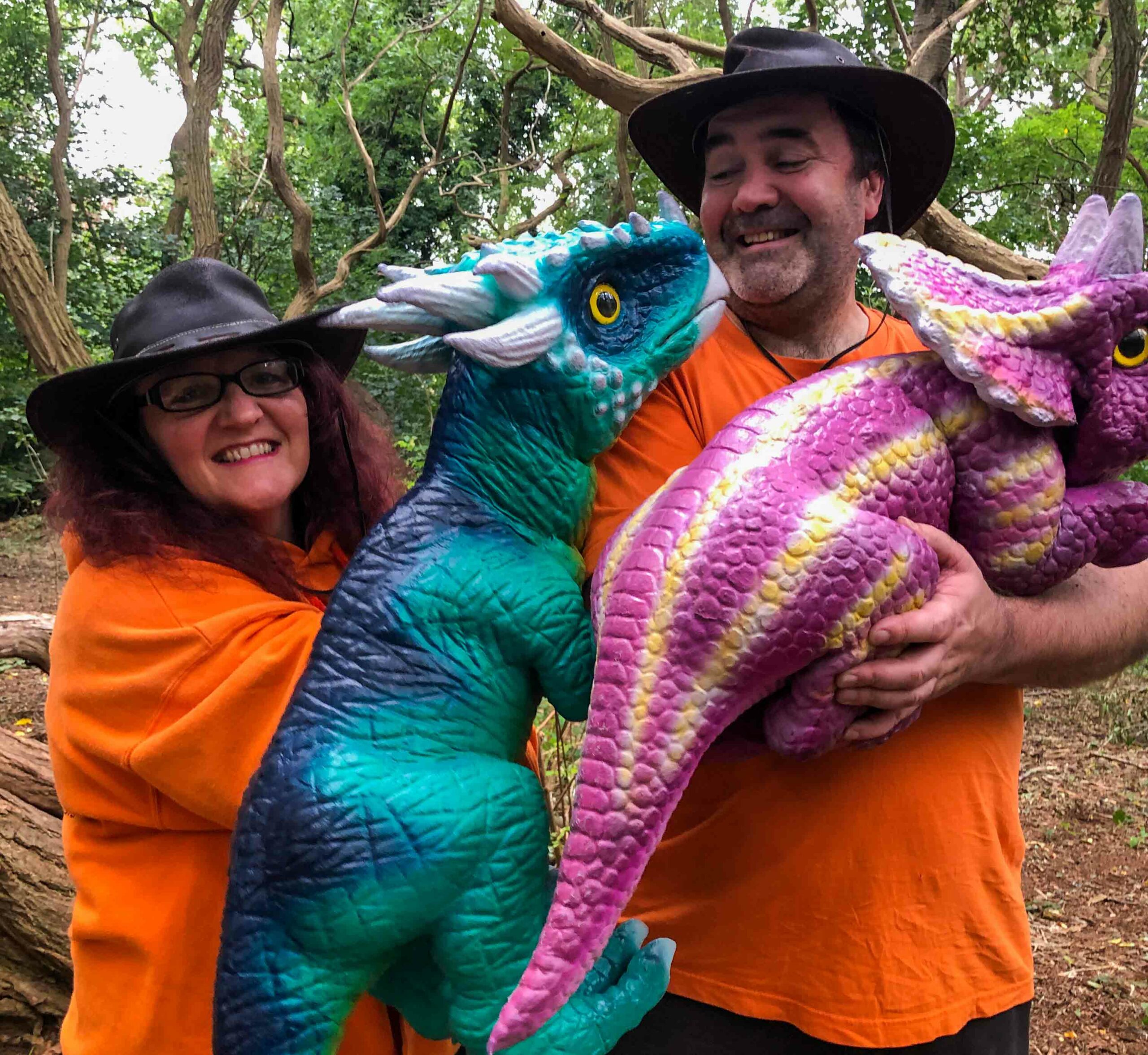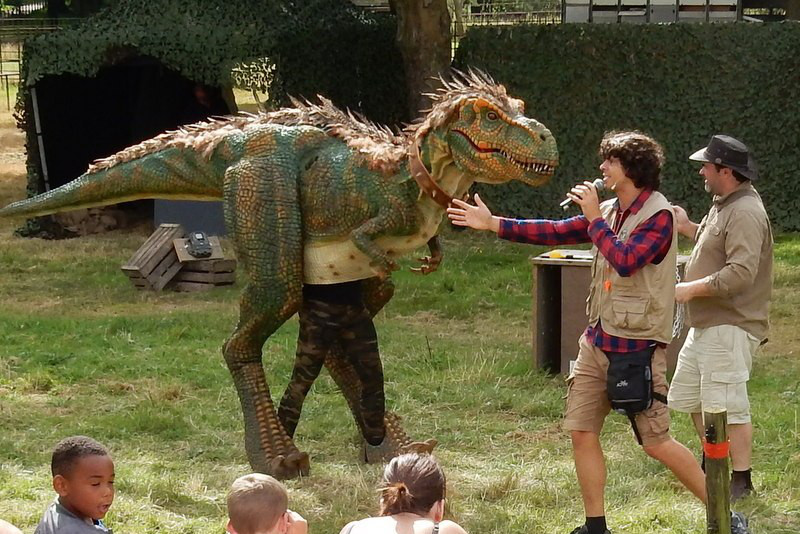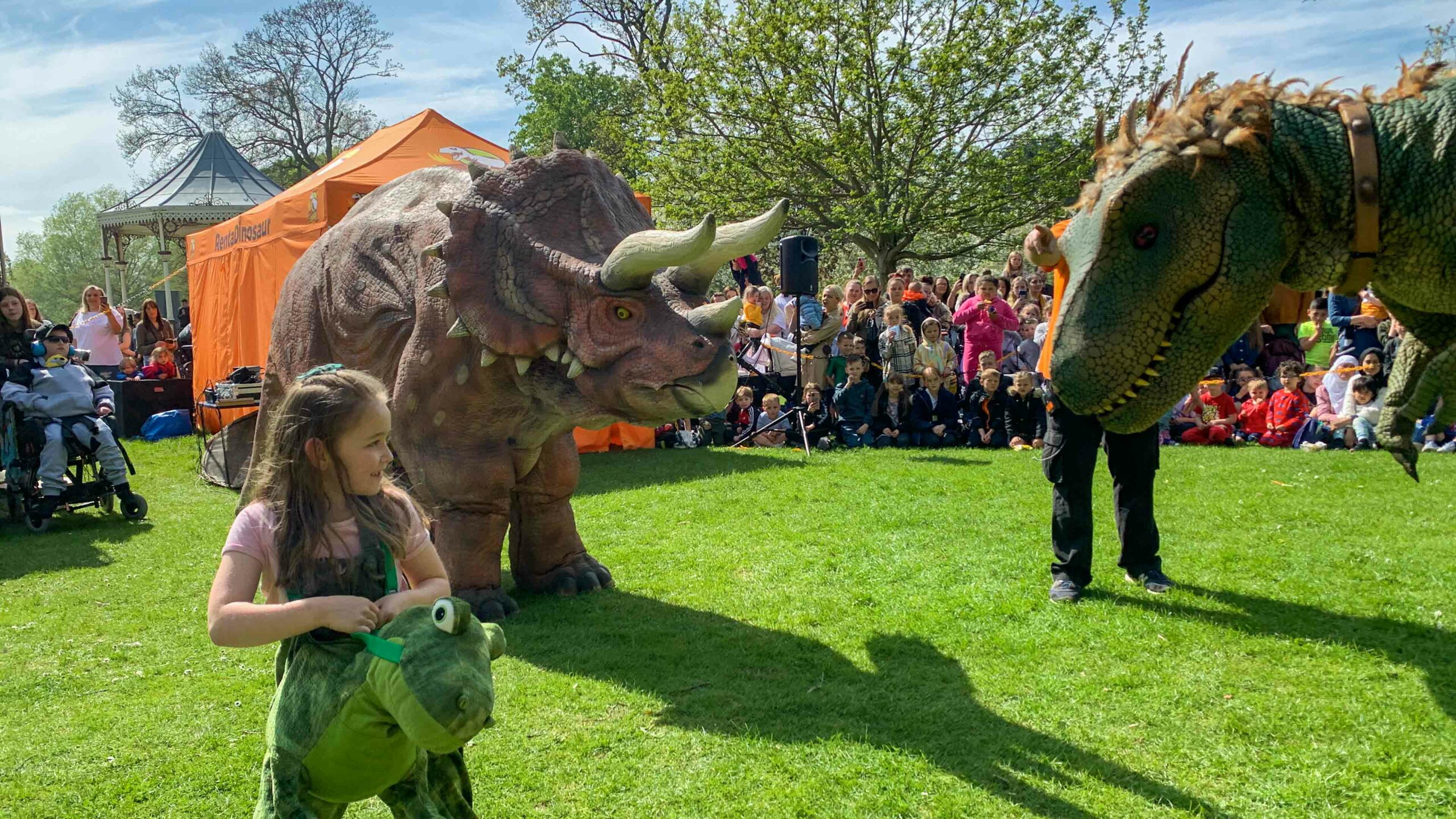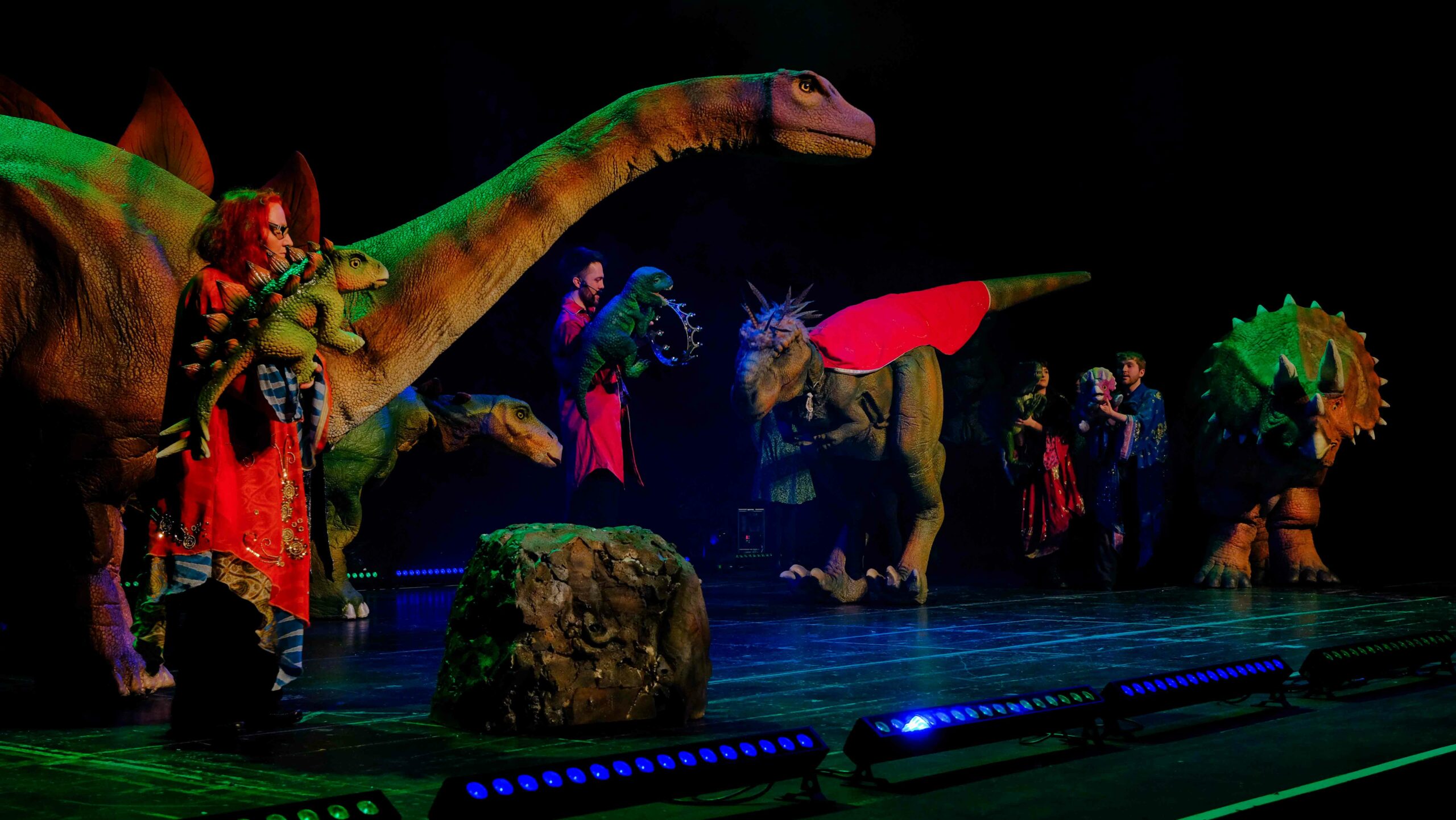 Wonder  –  Education  –  Accessibility  –  Adventure
RentaDinosaur is driven by our core values…
Wonder, bringing awe-inspiring dinosaur experiences to life, sparking curiosity and igniting imagination. We stive to create core memories to last a lifetime!
Education ensures our guests not only enjoy but also learn about these fascinating creatures. Our knowledgeable wranglers guide audiences with captivating stories and facts.
Accessibility lies at our core, as we strive for inclusivity. We cater to individuals with diverse needs, offering tailored sessions to create enjoyable experiences for everyone.
Adventure fuels our immersive experiences, transporting guests to the prehistoric world alongside our incredible dinosaurs. Committed to these values, RentaDinosaur delivers unforgettable and inspiring events for all.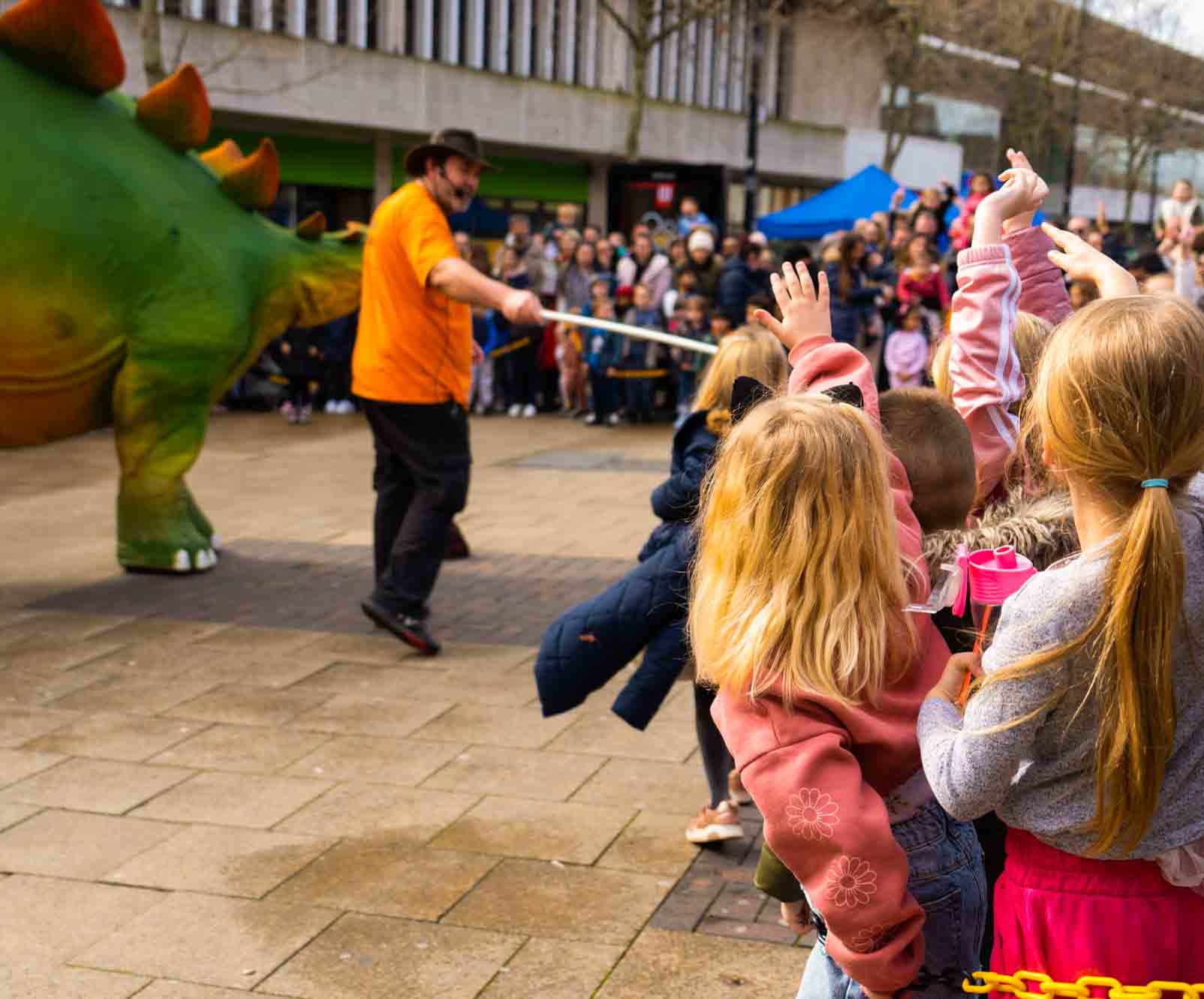 At RentaDinosaur, we believe in giving back to the community and spreading joy to those who need it most. Our team is passionate about making a positive impact through various charitable initiatives, creating special moments for children in hospitals and those with special needs.
Some of our past endeavours include:
Visiting Great Ormond Street Hospital during Christmas 2021
Creating films for children in hospitals during lockdown
Hosting Zoom meetings with baby dinosaurs for local sick children, delivering gifts and smiles
Working with children's groups, such as those with autism, Down syndrome, and other special needs
Collaborating with local and distant children's hospices
Magpie Dance cameo in Jurassica Spectacular
We also offer customizable experiences for clients looking to provide tailored sessions for children with special needs. These can include relaxed or quiet sessions and smaller group interactions, like the ones we have conducted at Floors Castle. Clients, especially town centres or businesses, can book us for an event and arrange additional visits to local children's hospices or wards.
Please note that while our directors generously volunteer their time for these events, there are still costs involved, such as compensating our talented actors. We are grateful for your support as we continue to make a difference in the lives of children and families through our passion for dinosaurs and our commitment to creating magical, unforgettable experiences.